Creating cost-effective, innovative and bespoke solutions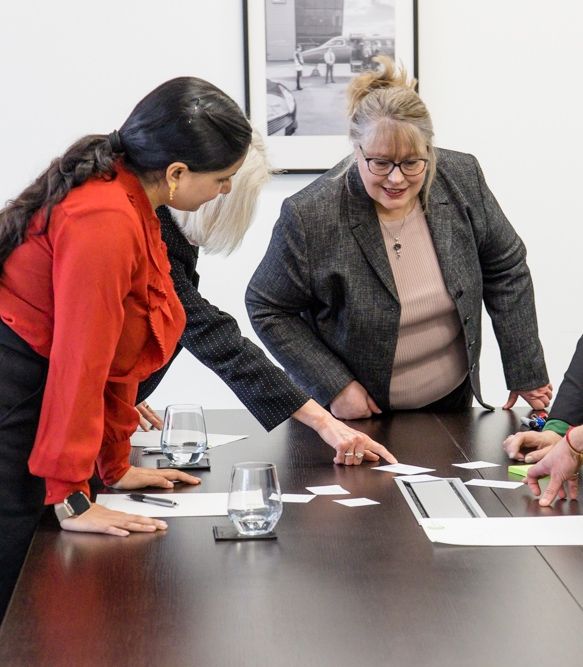 Every organisation and individual is unique and their training needs are different at different stages of their development.
I have been designing and delivering training for organisations, teams and individuals for over 25 years. During this time, I have helped clients to make a lasting impact on their performance. Working with them to identify their specific training needs, I have developed tailored programmes designed to fit and maximise their return on investment.
My bespoke approach identifies your training needs, ensuring that your time and money are spent effectively.
I design training content that is tailored to fit you, or your staff, and is delivered in a way that is responsive to your individual style or that of your organisation.  This ensures that training is relatable and relevant and creates positive and pertinent change in the most cost-effective way.
"She has provided invaluable insights about how we work with others, and has helped me to develop and change strategy based on her feedback, and helped me and my team exploit our strengths"
Christine Davy | Headteacher, Brooklands Primary School – Ofsted "Outstanding" rated school
Resilience is critical for high performance. Equip yourself and your team with the skills to thrive
Learn to be confident and unlock your potential
Develop your communication skills and become more impactful
Discover new leadership techniques and refine existing skills to drive success
Identify your potential, discover your passions and strengths, recognise obstacles, and embrace opportunities
Learn how to effectively manage change and harness new opportunities
Maximise your strengths for improved productivity and engagement, and positively affect your organisation's profitability
Decision-making, problem-solving, empathy. Recognise the soft skills and train for success
To explore your options, book a free, 30-minute discovery session below.
Alternatively, use the form on the Contact Me page.